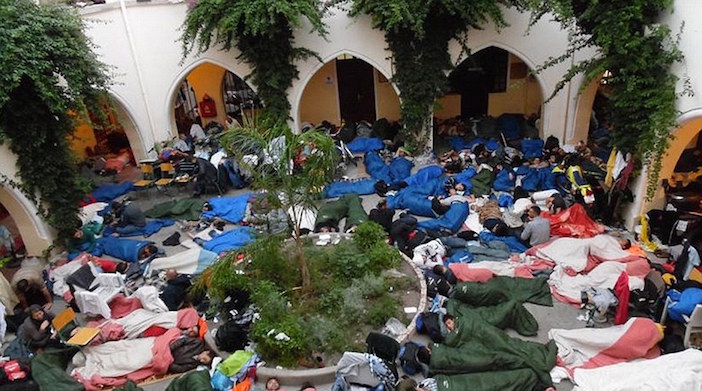 Tens of thousands of migrants have been making their way in makeshift craft and dinghies to Greek islands such as Kos in recent months. Most of the migrants are from Syria and cross the narrow strait that separates Kos from Turkey.  They are seeking recognition as refugees enabling them to continue on to mainland Europe.
In Brief
More than 125,000 migrants have entered Greece by sea since January, a 750 per cent increase over the same period last year and more than in the whole of 2014 and 2013 together.
Nearly 30,000 people have been detained for illegally entering Kos and its smaller outlying islands so far this year — just short of its total population.
2,500 migrants are being temporarily housed on a cruise ship moored off the island's coast to ease pressure on land.
Tourism is the island's key industry – accounting for 70% of economy during a 5 month season –  and official data show a 7.3% decline in the first seven months of 2015, a toll local businesses blame on the migrant influx, although tourists choosing other destinations due to concerns over Greece's economy will also have played its part.
Approximately 2,300 migrants have died crossing the Mediterranean this year.
In Depth
In the Future