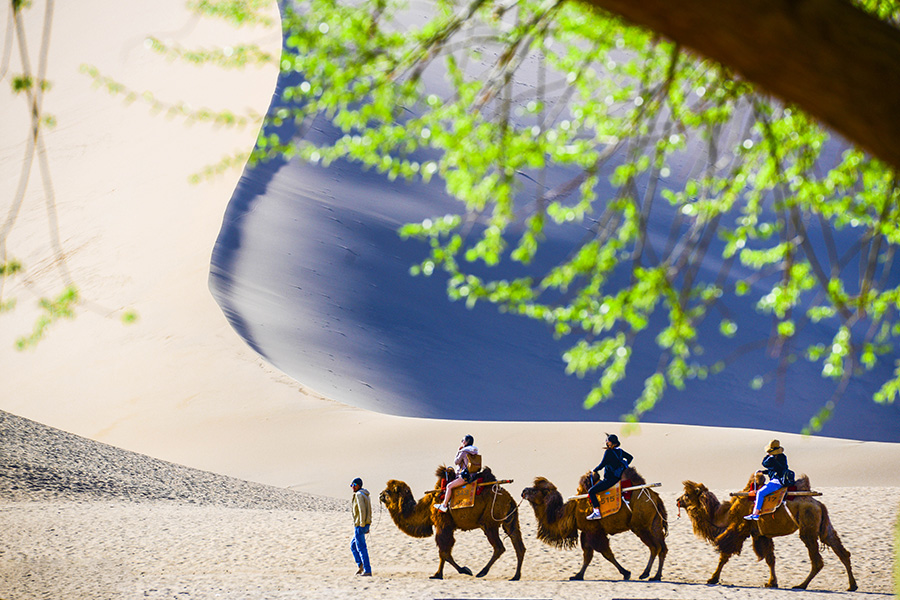 The tourist city of Dunhuang, Northwest China's Gansu province, has reopened its major tourist attractions, according to local authorities.
Yueya Spring, a crescent-shaped lake surrounded by desert, a geopark and other tourist attractions of historical significance in the city were reopened to tourists on Tuesday.
Although the Mogao Grottoes, a UNESCO World Heritage Site in the city, is not yet open, tourists can visit the grottoes via online touring programs. The programs have attracted more than 5.7 million views on WeChat, the leading Chinese social media platform, according to the new media center of Dunhuang Academy.
This is an excerpt. Read the full article at ChinaDaily: Northwest China city reopens tourist attractions